Changing human behaviours in energy consumption with science and space launches

By
measurable.energy
·
2-minute read
What you are looking at below are plug sockets. Plug sockets that display a visual representation of the live carbon intensity from the National Grid. Green means that the carbon intensity of the energy generated is low and red - high. The boundaries are set by the Grid and can be accessed anytime through the Carbon Intensity API.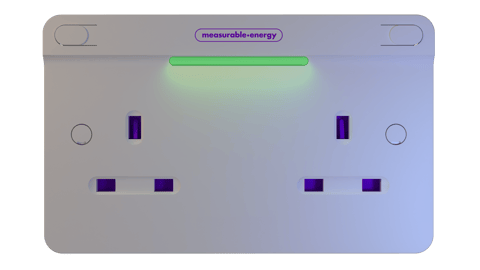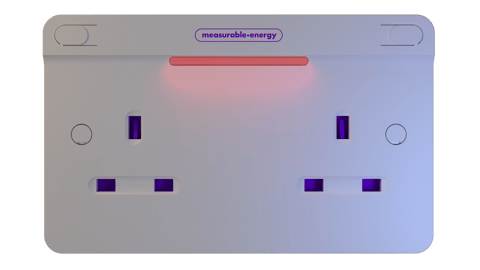 At the time of this presentation the current bandings which can be found here are:
Green – 0 to 130gCO2/kWh
Amber – 130 to 210gCO2/kWh
Red – 210 to 410gCO2/kWh
By displaying the carbon intensity of the energy in this format we are using a simplistic and universally understandable traffic light system, to give building occupants a choice. A choice that they can make at a time when they have the flexibility to take energy at different times of the day.
Now, do you charge your phone when it's red or do you wait until the light goes green and there are fewer emissions? Your decision and that of many other people could have a significant effect: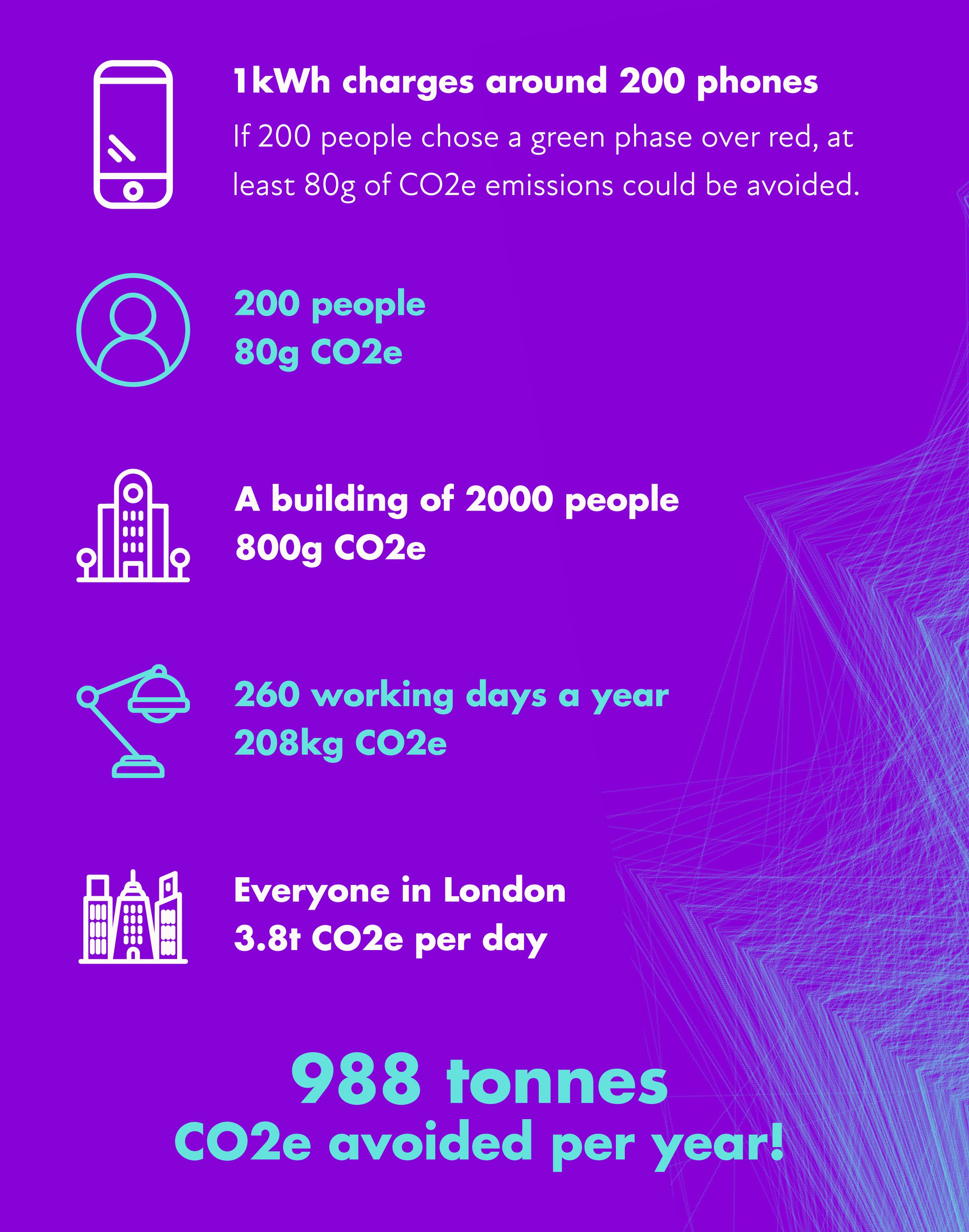 Small changes to how we see Small Power have a significant impact on carbon emissions and balancing of the Grid.
The green light is directly linked to both high renewable generation and also low energy demand. Shifting energy use to these times achieves two key benefits:
Uses renewable energy that we have little control over its generation (windy and sunny times).

Reduces stress on the Grid by removing energy use from high-demand times, thus using fewer fossil fuels at peak times.
Enacting these small changes is exactly how we approach energy efficiency and eliminating wasted energy. By using our measurable.energy solution you can automatically identify, measure and eliminate Small Power waste. We achieve this by combining our unique smart sockets with machine learning and software. This allows us to automatically identify devices plugged into the sockets, monitor their energy use, report granular real-time data and automatically turn devices on/off to avoid wasted energy.
This approach allows for numerous advantages:
Monitor energy usage and emissions in real-time ​

Control individual and groups of sockets ​

Detect device types and power anomalies​

Protect against unwanted devices​

Automate energy and emissions reporting ​

Balance with DSR incentivised energy use ​

Heal with energy behavioural change.
Each aspect of the platform is designed to be as minimally intrusive to peoples working lives but offer significant benefits within energy cost savings, emission reductions, power management, flexibility, risk mitigation and behavioural change. Some of the results that have been achieved in commercial buildings include the below.

Now how is all this linked to a space launch?
Friend of m.e and commander of AX-1 carried our measurable.energy launch badge to the International Space Station. The mission launched from NASA's Kennedy Space Center on 8 April 2022 and returned to Earth 17 days later.
AX-1 was the first private crew mission to the ISS and focused on conducting 26 different scientific experiments to further a variety of different fields back on Earth.
2022 is the year that measurable.energy officially launched to commercial market and to us the based badge represents our bold ambitions to eliminate all Small Power wasted energy from the built environment.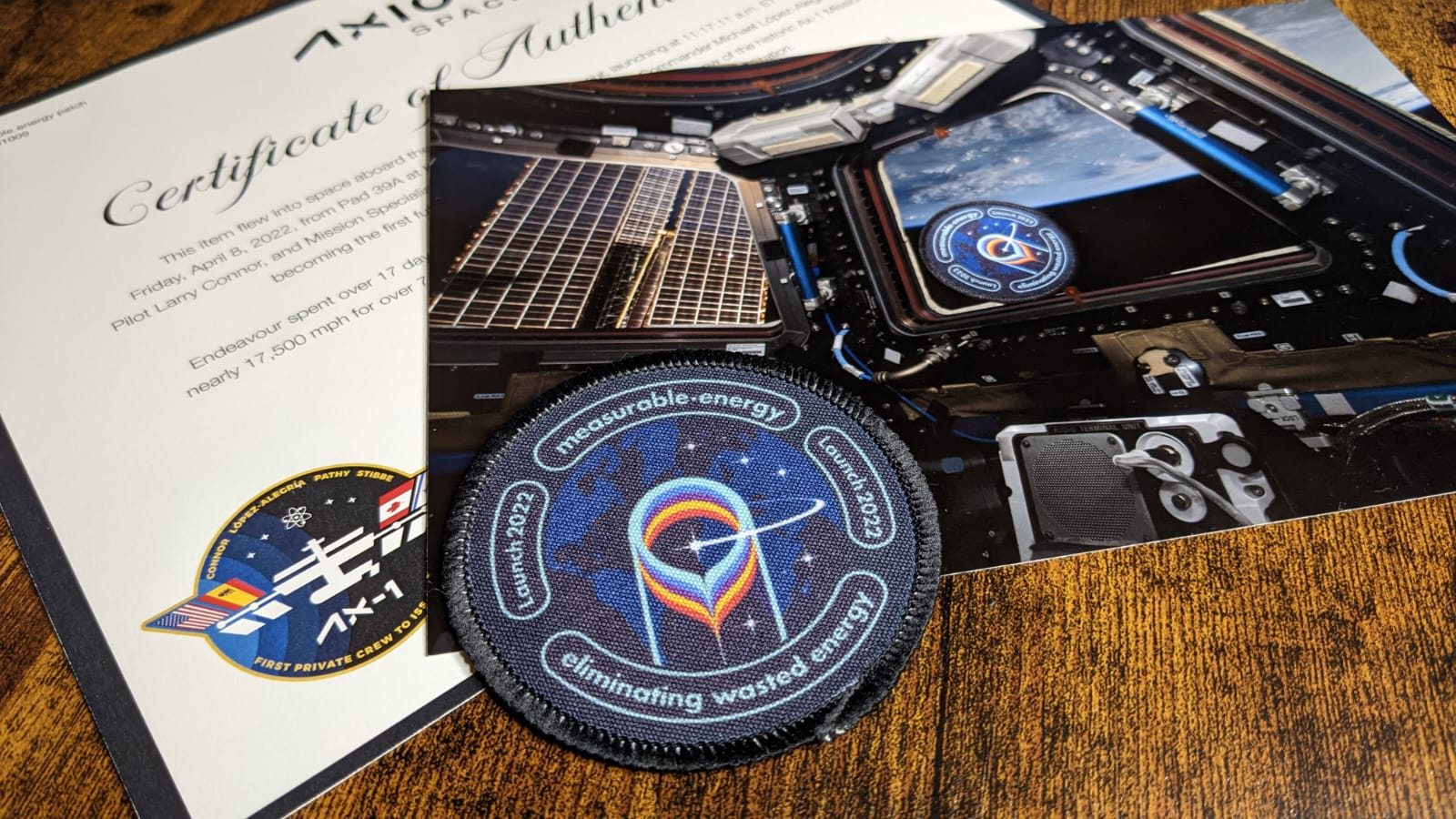 Keep an eye on our LinkedIn page for a chance to win this NASA-certified space badge!