We are excited to announce the £4.5 million series A funding we've raised to fuel the next stage of growth and to eliminate energy waste along with CO2e emissions on a huge scale.
We expect to remove more than 1 million tonnes of CO2e from the global built environment over the next 10 years as more and more customers use our technology, equivalent to taking 130,000 cars off the road for one year.
The series A funding round
The funding round has been led by Clean Growth Fund, the UK venture capital fund that solely invests in the UK's most promising early-stage clean-tech companies, alongside Vectr7 Investment Partners LLP, RO Capital Partners, and MMC Ventures. They join existing investor Bonheur ASA, the Norwegian-listed holding company for the Fred Olsen family, which has significant interests in the renewable energy and shipping sectors.
Jonathan Tudor, Investment Partner at Clean Growth Fund explains the motivation behind the investment: "The combination of measurable.energy's hardware and machine-learning is delivering spectacular results – energy saving, carbon saving and commercial sales. Dan, Josh and their team are exceeding their own expectations for demand for their products and we share their excitement for the future. With office occupiers needing to cut energy costs and become more sustainable, the purchase of a measurable.energy product is an easy one for facilities managers, building owners and occupants to make."
Investing in greener built environment
This funding is key to achieving our bold mission of eliminating all energy waste from the built environment, starting with small power. It will enable the development of our expert team and office in Reading, growing production, R&D, as well as expanding sales across the UK and globally. We also plan to enter the residential market.
Dan Williams, CEO and Co-Founder added: "Our technology offers a simple solution for office occupiers who are under pressure to take action and cut energy costs and reduce emissions. Our solution can pay back financially within two years and allows business customers to reduce their electricity bills by at least 20%.
"With the welcome support of Clean Growth Fund, and our other new investors, we are in a stronger position to accelerate our commercial sales in the UK and global markets, as well as plan our entry into the residential market."
Mary Criebardis Singh, Founder & Managing Partner, Vectr7 Investment Partners LLP, added: "measurable.energy's purpose is to deliver profound social and environmental change. Their unique solution eliminates wasted energy in buildings which will enable the real estate industry to reduce emissions and accelerate towards net-zero. With elevated energy prices, their platform tackles fuel poverty and helps small businesses and households as they manage their energy costs. Overall, this aligns perfectly with our thesis for high impact. The founders' backgrounds are a perfect combination of machine learning, technology and sustainability and we are excited to partner with them on their journey."
Edward Rowlandson, Group Managing Director of RO, said: "We own a diversified portfolio of commercial properties and as a landlord, measurable.energy's solution was immediately attractive to us. Initially as an early customer of the business, we are now delighted to have invested in measurable.energy, for two important reasons: firstly, we are all facing alarmingly high costs of energy, and secondly we are acutely aware of the need to reduce energy use from an environmental perspective. measurable.energy's solution is a step in the right direction on both of these fronts.
"Given these twin factors we are very excited about the prospects for the business and look forward to working with Dan and his team, to both use and help market the product more widely."

Small power isn't small
Small power today often exceeds 40% of total electricity usage in most commercial and office buildings. And up to half of small power usage results from things left on or in standby mode, which is wasted energy. That waste incurs unnecessary expense and associated greenhouse gas emissions.
By using our measurable.energy solution you can automatically identify, measure and eliminate small power waste. For example, a building that used 5,000 of its smart plug sockets could cut £115,000 from its annual energy bill, whilst also avoiding 95 tonnes of greenhouse gas (GHG) emissions per year.
We achieve this by combining our unique smart sockets with machine learning and software. This allows us to automatically identify devices plugged into the sockets, monitor their energy use, report granular real-time data and automatically turn devices on/off to avoid wasted energy.
In addition, the sockets use light to indicate the live carbon intensity of the electricity. This drives impactful behavioural change as occupants opt to wait for 'greener' energy supply.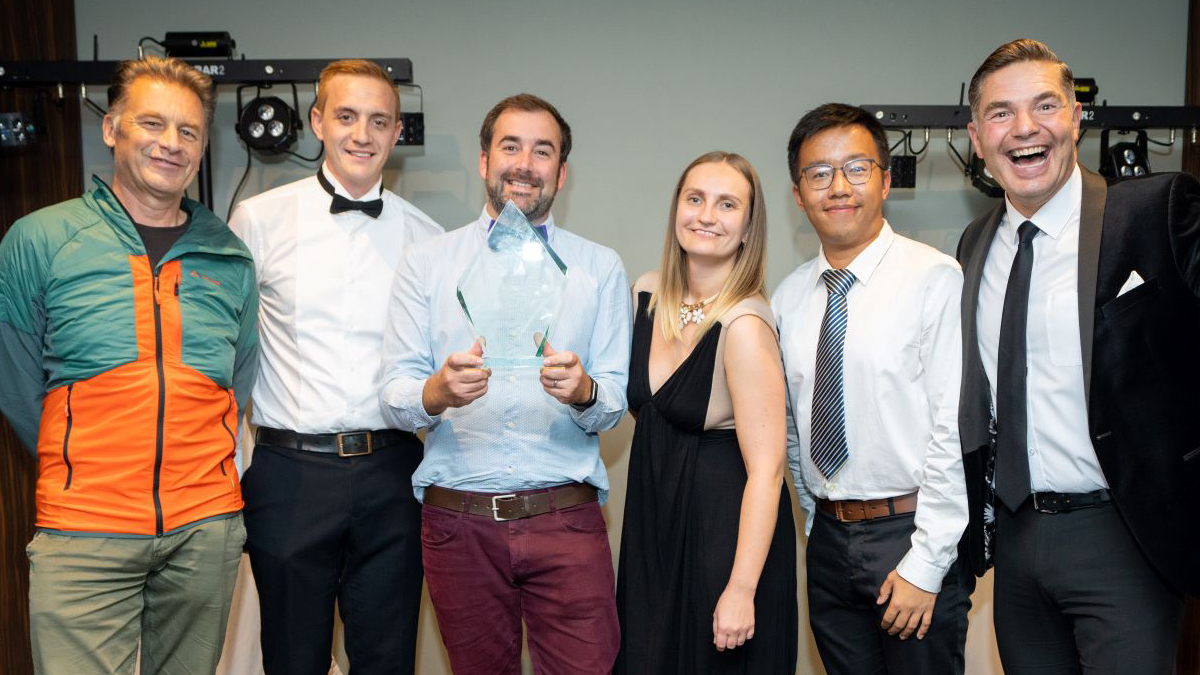 The Big Sustainability Awards, which champions businesses and public organisations making a difference to the planet, has crowned...
Read more