m.e Virtual Load (DSR)
Demand Side Response (DSR): The m.e Platform can connect to DSR systems with our m.e Virtual Load, providing opportunities to cut power costs and provide a balanced electrical grid.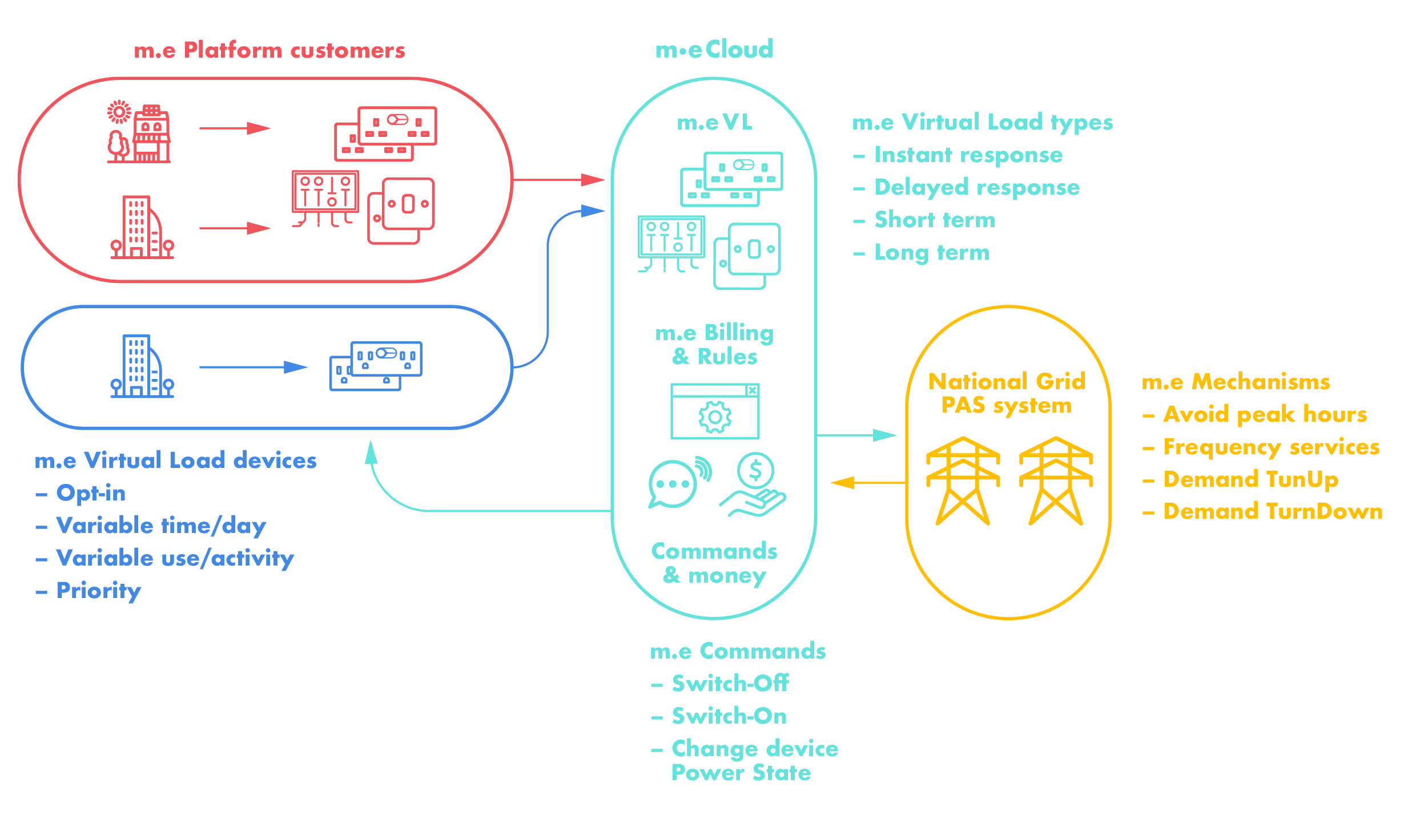 For m.e Platform customers, Virtual Load will:
Save money
Avoid transmission and distribution costs at peak periods of Grid use.
Make money
Provide 'balancing' services back to the Grid through intelligent use of energy.