PUBLIC Hall reduces Small Power energy use by 33%

By
measurable.energy
·
2-minute read
PUBLIC Hall powered by Huckletree is a co-working space in Westminster for innovators in GovTech, AI, security and policy. PUBLIC Hall is a proud champion of brave minds transforming the world for better. That's why they saw a great opportunity in doing a pilot with measurable.energy. A step in the right direction for PUBLIC Hall's space and the environment.
Daniel Korski, CEO and Co-Founder of Public Group International Ltd explained: "Transitioning to net-zero begins and ends with individual action. It's in everybody's best interest to play their part and seek out innovative ways to minimise the impact on the environment."
Measurable results
PUBLIC Hall saw significant savings in energy used, GHG emissions and electricity bills even though it was a small pilot of only 17 sockets.
Over a full year measurable.energy identified and eliminated 1,491kW of energy, equal to charging 128,533 smartphones. This meant a 33% reduction in the Small Power energy consumed. This also resulted in 282kg of GHG emissions avoided, equivalent to carbon sequestered by 5 tree seedlings grown for 10 years.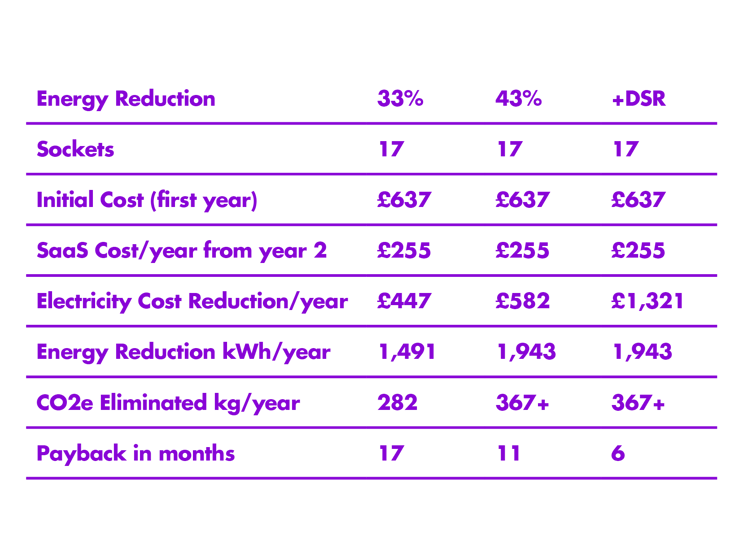 In addition to the savings in both cost and GHG emissions from eliminating wasted energy, measurable.energy solution worked as a preventative maintenance system for both plugged-in devices and physical electrical systems. This was achieved by looking for hot spots and unusual power activity.
Daniel Korski added: "PUBLIC Hall's partnership with measurable.energy represents the genuine strides we can take together to reduce our emissions and energy consumption. We continue to be impressed by the sizable gains their sophisticated technology provides and believe they are a vital part of our sustainable future."
Measurable opportunities ahead
An additional 10% of savings can be achieved by activating further automation of the system and encouraging behavioural change in occupants supported by the light feature in the sockets. This would unlock a further 452 kWh of savings accounting for 85kg emissions.
In addition, activating Demand Side Response for just 10% of the time would allow PUBLIC Hall to receive approximately £739 in balancing payments per year. Total savings to be had are a £1,321 reduction in yearly electricity bills and at least 367kg of CO2 emissions avoided annually, bringing down the payback to under 6 months.
More about the measurable.energy install
17 sockets were used to capture data and eliminate wasted energy across a wide variety of devices including monitors, laptops, chargers, TVs, coffee machines, hot water taps and kitchen equipment.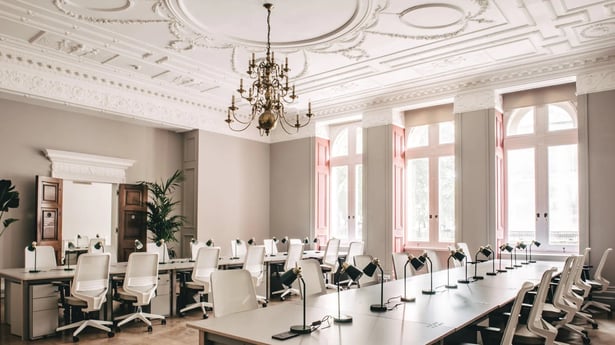 The pilot was set up by PUBLIC Hall staff using the extension lead sockets before committing to permanent wall fixtures. The m.e sockets were connected to local Wi-Fi via user dashboard and were ready to collect data on baseline energy use and carbon intensity.